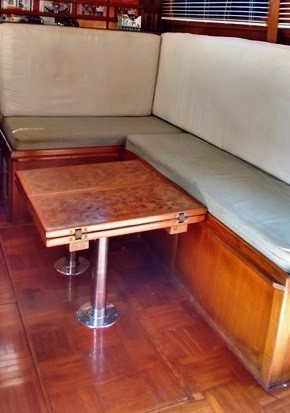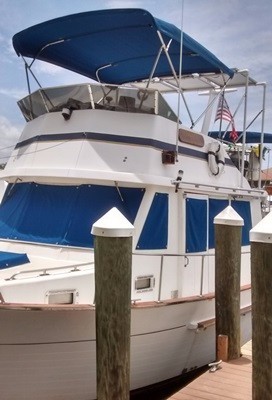 TRAWLER INTERIOR - BEFORE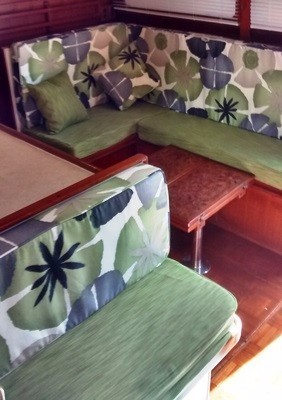 We purchased our trawler in January and live on it. The top bimini was completely refurbished and Sunbrella window covers
were custom made. Donna just completed the new interior cushions and the interior now looks bright, colorful and vibrant.
With the wood trim, the colors makes a big difference in the overall look. Thank you Donna for making our 'Home' beautiful.
Bill and Maria D. N. Fort Myers, FL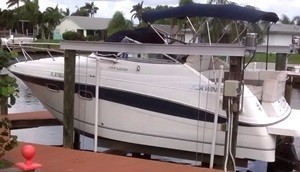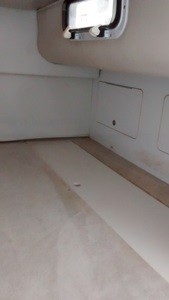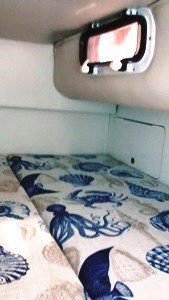 We own a Four Winns Cruiser and our aft berth cushions got water damaged. We contacted Donna through Craig's List, and she suggested several fabric sources and how many yards we would need to re-cover the cushions. When they were delivered, we couldn't believe how great they looked. "Fantastic and beautifully nautical". Now when we overnight, we will sleep in style.
Hector and Illiana V. Cape Coral, FL
I recently purchased a 42' Grand Banks Trawler. It had a large bow deck and I wanted to have cushions for my friends to lay out on. Donna came out, measured the design and helped me select the fabric pattern. The white & yellow stripe Sunbrella™ pattern looks great. I then had Donna make a custom Captain's cushion so I could see higher from the fly bridge helm. Thank you Donna for all your work on my boat.
Zack C. West Palm Beach, FL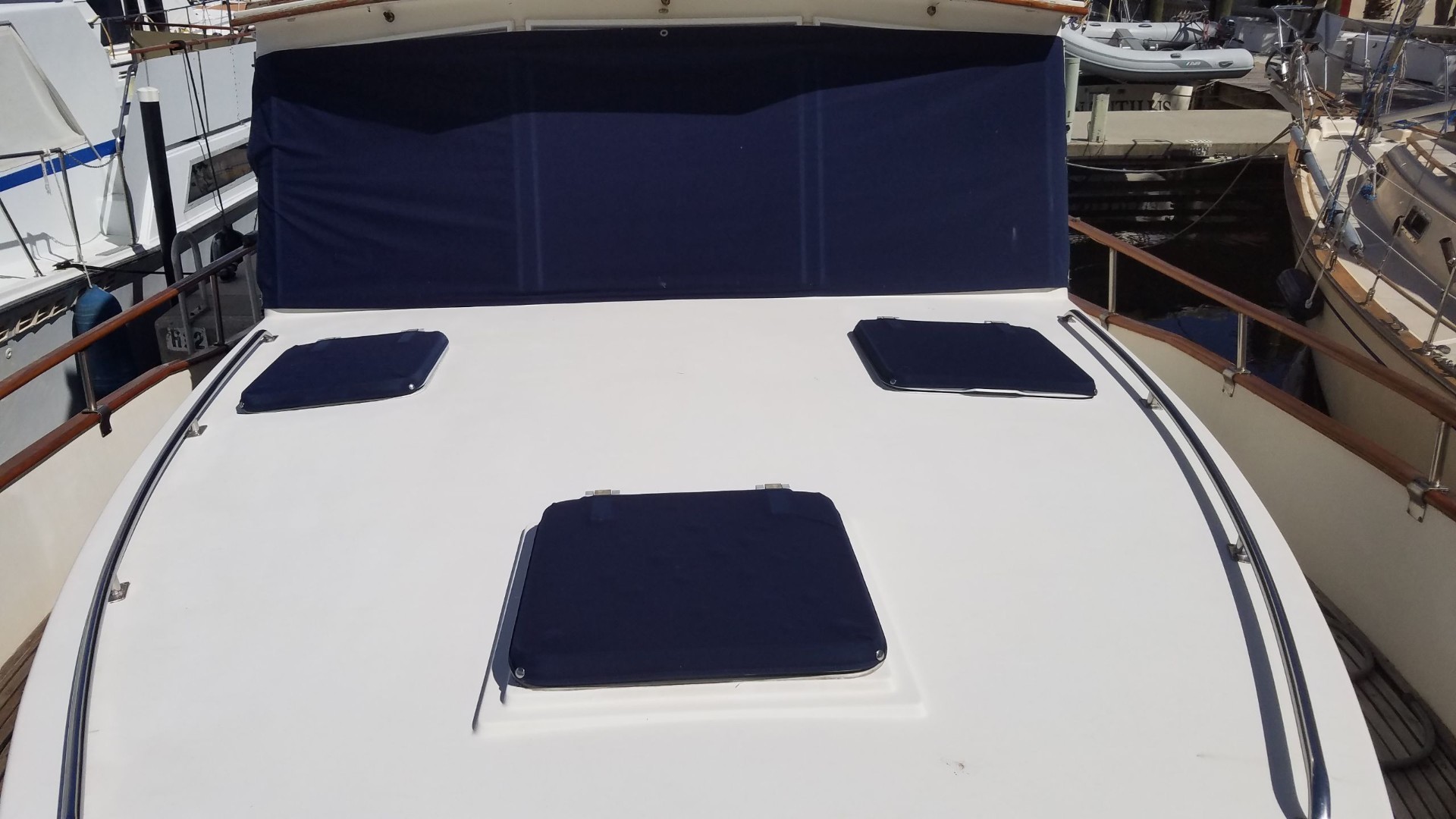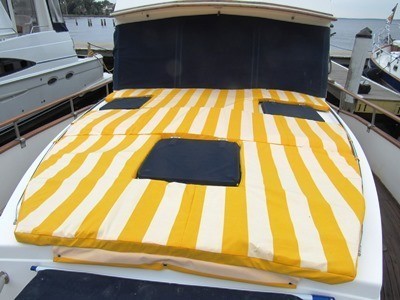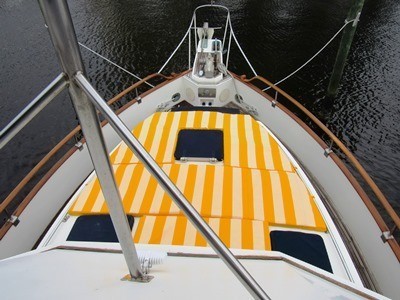 We sold a Trophy 2302 Walk Around and it only had a small bimini above the console. The customer wanted a large aft bimini for sun protection when out fishing. Tim came out and took measurements for a new bimini and ordered a new Taylor Made 3 Bow Bimini. Once installed, it looked great and the specific height allows plenty of casting space for fishing.
Danny S, Sales Manager, Boater's Paradise, Cape Coral, FL